How to Make Your Bathroom Look Expensive? Bathroom Remodel Ideas 2023
If you're looking to update your bathroom, there are many different bathroom remodel ideas to choose from. Here are some of the best ideas to consider How to Make Your Bathroom Look Expensive: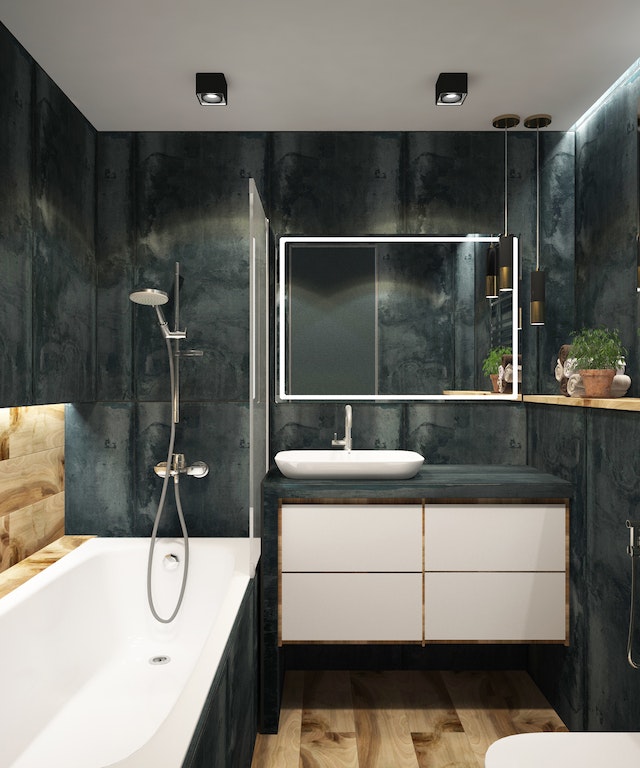 Increase storage space: One of the most important aspects of a bathroom remodel is creating sufficient storage space. This can be achieved by adding built-in shelves, cabinets, or even a closet.
Install a double sink: If you have the space, installing a double sink can be a great way to make your bathroom more functional, especially for couples or families.
Add a freestanding tub: A freestanding tub can add a touch of luxury to your bathroom and create a relaxing spa-like experience.
Upgrade your shower: Consider installing a larger shower head, adding a bench seat, or upgrading to a frameless glass shower enclosure for a modern look.
Incorporate natural materials: Using natural materials such as stone, wood, or marble can add a timeless and elegant look to your bathroom.
Add a statement piece: Incorporating a statement piece such as a unique light fixture or a piece of artwork can add personality and style to your bathroom.
Upgrade your lighting: Good lighting is essential in a bathroom. Consider installing new light fixtures or adding dimmer switches for a more relaxing atmosphere.
Add a backsplash: A backsplash can add a pop of color or texture to your bathroom and protect walls from water damage.
Use bold colors: Don't be afraid to use bold colors in your bathroom remodel. Bright colors can add energy and personality to the space.
Improve ventilation: Proper ventilation is important in a bathroom to prevent mold and mildew. Consider adding a ventilation fan or upgrading an existing one to improve air flow.
Install a new vanity: A new vanity can completely transform the look of your bathroom. Consider a modern or vintage-style vanity that matches your bathroom's style.
Upgrade your shower: Consider installing a frameless glass shower enclosure, a rain showerhead, or a new tile design to give your shower a new look and feel.
Add a bathtub: If you have space, consider adding a freestanding bathtub for a luxurious spa-like experience. A new bathtub can also increase the value of your home.
Replace your toilet: Upgrade to a more modern and efficient toilet that uses less water and has a sleek design. A new toilet can also improve the overall cleanliness of your bathroom.
Install new flooring: Replace old or outdated flooring with new tile, wood, or vinyl options that are durable and easy to clean. New flooring can also add a fresh look to your bathroom.